Record of Ragnarok Season 2: Part 2: An Exploration that Will Make You Curious
The intense and thrilling battle between humans and gods continues in Record of Ragnarok Season 2 part 2. The second part continues where the first season ended, delving deeper into epic battles between human representatives and their godly opponents. The animation is still top-notch. Fluid and dynamic fight scenes keep viewers at the edge of their seat. Character development is explored in greater depth, allowing viewers to identify with and cheer for their favorite fighters.
The introduction of new mythological gods to the series is one of its most notable features. They bring with them unique powers and challenges, as well as a fresh perspective on the battles. Each fight is thrilling and unpredictable. This makes it hard to predict and adds an element of suspense. Also, the writing continues impressing, seamlessly mixing intense action with emotional introspection and depth. The themes of friendship, sacrifice and humanity's resilience are strong and resounding throughout the series, giving viewers an appreciation of the characters and their motives. Record of Ragnarok Season 2: Part 2 is an emotionally charged and action-packed continuation of this series. It will leave fans anticipating the next episode.


Reading Time
3
Minutes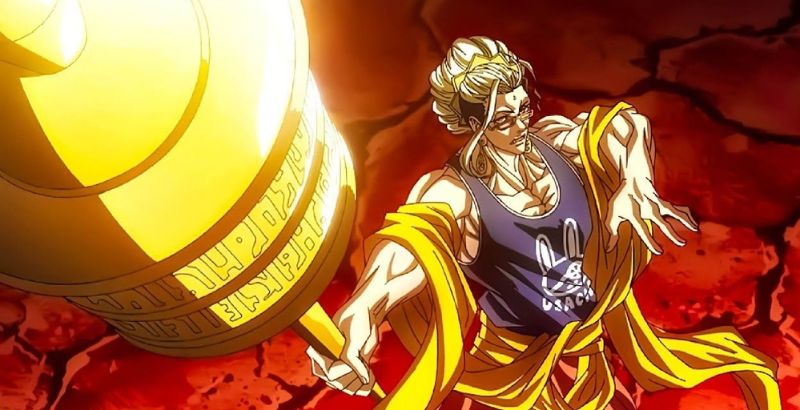 Record of Ragnarok Season 2 The series blew me away earlier this year and now, in Part 2, it takes five episodes to show the sixth fight. The first part of the season ended on a cliffhanger. Record of Ragnarok Season 2, Part 2. The story continues where the previous one left off with Buddha fighting for humanity. As the next god to fight, Buddha decides to save his people since no one else will. In a virtual draw, a Buddha victory can mean incredibly big things for humanity. However, if Buddha loses, the world loses terribly.
Record of Ragnarok This exciting mix of hyper-stylized cartoon animation, action and explorations of mythological Gods and Heroes based on The Bible is full of intrigue and captivating explorations. manga series From mangaka Ajichika (published by VIZ Media in English via their website) and Shinya Umemura. VIZ Signature imprint). Season 2 Part 2 has a few things that are the same but one thing is different. Instead of showing the audience multiple fights, this section of the season focuses on really just one—granted it ends up being more than meets the eye.
The first time you, Record of Ragnarok Season 2, Part 2. The audience is taken on a journey of two individuals who are connected. Zerofuku is represented by the Seven Gods of Good Fortune on one side. On the other side, Buddha. Although their fight is the best studio Graphinica's has ever created, it's the relationship between the characters and the growth they have experienced over the five episodes that really makes this second half of season 2 a great conclusion.
In the series' signature style of weaving in lore into a fight audiences are introduced to the two most charismatic and empathetic characters of the series so far—and arguably of the entire series if you've read the manga. On the charismatic sideBuddha is grabbing your attention. In a sleeveless t-shirt, slides, and man-bun this version of the god turned great prince is all calmness. Or rather, an absence of emotion. He is not aware of Zerofuku. Instead, he just goes with the flow and fights for those who are in need.
As ascribed to the middle path, we learn a lot about Buddha's enlightenment. We also see how his choices led him to a large following. He doesn't try to push away the suffering, but he does see its value as a part of everyday life. Happiness doesn't come from outside pain. It comes from the inside. Zerofuku is based on these pieces of wisdom.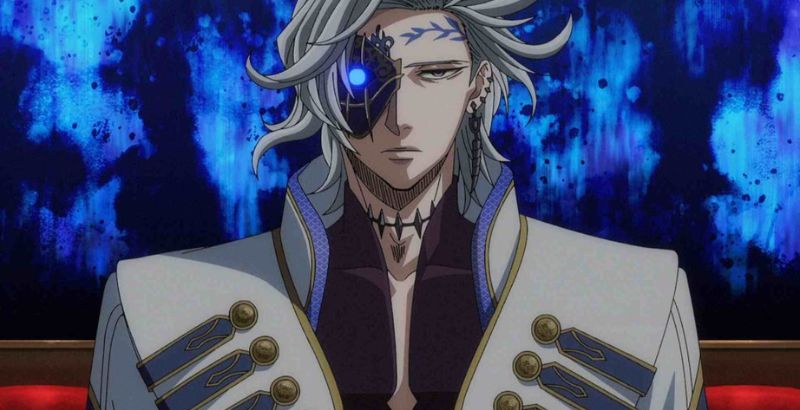 Zerofuku is one of the most memorable characters in the series. His loneliness and depth are what make him so special. Zerofuku, born to relieve the misfortunes and suffering of mankind, quickly discovered that taking all of the world's misery into his own hands not only eased some of the pain but also brought on a new type of it. Zerofuku, by taking away the pain of humans, opened them up to depravity.
Zerofuku carried the physical pains, sorrows, traumas, and sufferings of his village with him. Buddha stumbles through his village as he is still reeling from this revelation. Zerofuku is shaken by the sight of a person who inspires happiness while others are starving and suffering. He begins to question his own importance in the world. This difference in their approach to life and pain is as prominent as the fight itself when the two face off in the arena.
Record of Ragnarok Season 2, Part 2. This season offers some twists to keep the story moving and increase the tension in the fight. However, the reason these five episodes work is due to the relationship between Zerofuku (the protagonist) and Buddha in the ring. Their past and their nuanced interpretation of the role suffering plays in human life, and how resilience builds in humans, are also important.
The best battle of the series, so far Record of Ragnarok Season 2, Being split into two parts was not absolutely necessary. It's true that Zerofukko and Buddha are so strong in the spotlight, I can understand why they were split into two parts, even though I would prefer to watch them all at once. Although the usual pacing troubles have become a more common feature of the series than a flaw, Record of Ragnarok Season 2, Part 2. It is the best one yet for building characters, making connections, and determining the consequences of choices made both in the past as well as the present.
Record of Ragnarok Season 2, Now you can stream the movie. exclusively on Netflix.
Record of Ragnarok Season 2, Part 2.

9/10
TL;DR
Although the usual pacing issue has become more of a characteristic than a flaw in the series, Record of Ragnarok Season 2, Part 2. It is the best one yet for building characters, making connections, and determining the consequences of choices made both in the past as well as the present.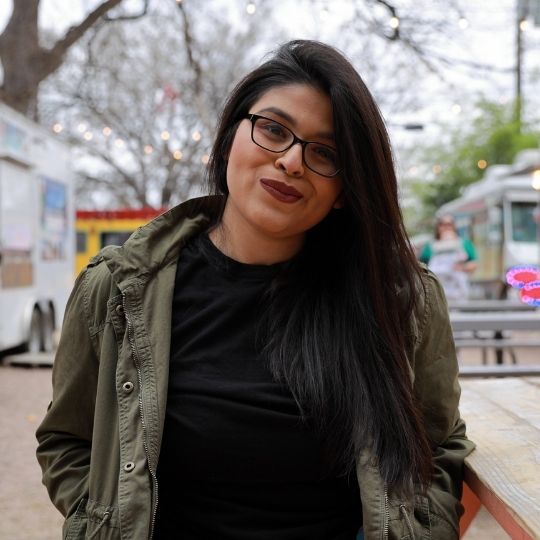 Kate is BWT's co-founder and EIC. She also serves as CCO. She's a Certified Rotten Tomatoes Criticism, host, and creator for our flagship podcast. But Why Tho?. She manages also all PR relations for comics and manga, films, TV, anime. She has a MA in Cultural Anthropology with a concentration on pop culture and religious studies.