Kai Sotto is a source of curiosity as he remains positive in spite of his absence from NBA Summer League
Kai Sotto maintained a positive attitude despite the fact that he did not receive any playing time at the NBA Summer League. The 7-foot-2 Filipino basketball star, who aims to reach the NBA, knows that his journey is long and difficult. Sotto is not discouraged by the lack of playing time on the court. He remains focused on his improvement and on making an impression on coaches.
Sotto's positive attitude can be attributed to his maturity and knowledge of the process. He understands that the NBA Summer League has a competitive nature and is limited to rookies. Sotto, instead of dwelling on his setbacks, is taking advantage of the opportunity to absorb and learn as much as he can from the coaches and experienced players. His positive attitude is testament to his resilience and dedication, both of which are necessary for success in professional sports. Sotto will benefit from his determination to improve and grow, whether or not he plays in the NBA Summer League.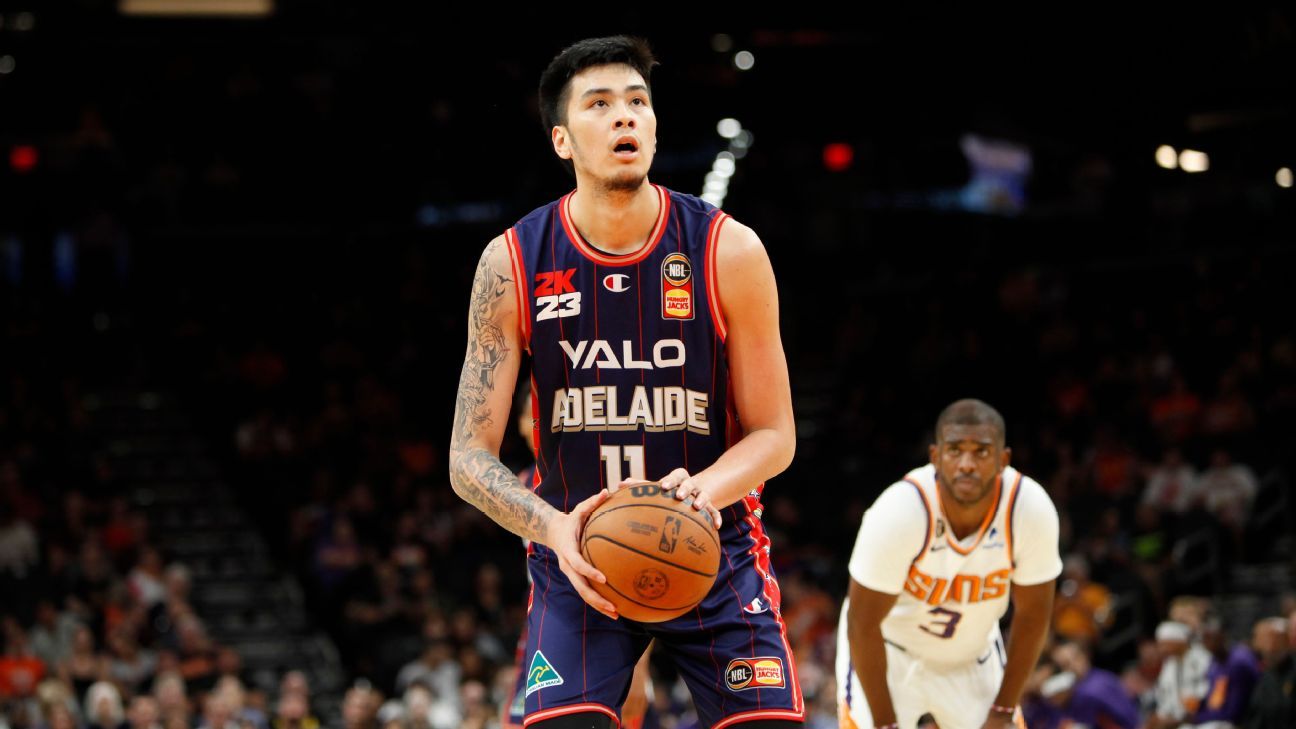 Kai Sotto maintains a positive attitude in the workplace. NBA Summer League Even though he was given his second DNP straight on Tuesday morning at Manila time.
Sotto has been benched at the Orlando Magic's 108 – 85 loss to the Indiana Pacers at the Thomas & Mack Center in Las Vegas, two days after he incurred a similar DNP in a 89-78 loss to the Detroit Pistons.
But the 7'2″ center takes it all in his stride.
"It's pretty good so far," He said this in a Facebook interview that the NBA posted on Tuesday afternoon.
"I've been enjoying the process. We started training in Orlando and now in Vegas.
"It was fun being surrounded by good coaches and guys. So far, it's been an enjoyable experience."
Getting minutes has proven to be a challenge for Sotto.
The Magic have 21 players on their Summer League roster and, so far in two games, coach Dylan Murphy has used around 11 players — focusing mostly on their rookies and second-year players.
Sotto however is just keen on soaking in the experience, explaining: "I just want to prove to the coaches that I am a good teammate and a great player.
"I'll be ready whenever they call my name. I'll be a positive guy on the corner, on the bench.
"I'm like a sponge. I try to absorb everything that happens to me and everyone else.
"It's my first time in Summer League, so everything's pretty new. I find everything to be quite cool — just to see a lot of people watching and then just a lot of talent in one gym is pretty cool."
Sotto was benched by the Philippines basketball team, which sparked outrage online. Filipinos watching the live broadcast could also be heard chanting Sotto's name.
Sotto knows the weight of responsibility on his shoulders, as he strives for the honor of being the first Filipino born to play in NBA. But he also acknowledges that he is supported by the Filipino community.
"I feel like everywhere I go I represent the Philippines, so I just have to be aware of my actions," He added.
"Here in the Summer League, I've just got to put in the work and stay ready when the coach calls my name.
"I am very happy to see many Filipinos in the crowd watching and supporting our game. It is a true blessing that I am able to represent the Philippines and that so many people support me.
Sotto has two more opportunities to run when the Magic (0-2 ) take on New York Knicks Thursday is the Portland Trail Blazers Friday, Manila time